Today is the day my Christmas-and-Halloween-luvvin' self has been waiting for! It's Avery Elle Fall 2022 Release Day! This is by far my favourite release of the year and I always look forward to it the most (sssh, don't tell Spring,Summer and Winter)!! I have 3 new stamp sets in this release AND 3 new die sets – more to come over the next few weeks for those babies!
But today is all about Spooky season and I have created 3 cards to showcase some of the fun stuff you can create with these sets. I've used the Trick or Treat stamp set on two and the Witches Brew Die Collection to create the third along with some new border dies that (I just can't EVEN!!). I can't lie, I'm so thrilled with how these designs turned out in the end – thank you so much to Jamie Johnson Gracz and Avery Elle for letting me turn my ideas into reality!!
Here's the first card using the Trick or Treat Stamps along with the Halloween Borders Dies. All coloured with Copics – that drippy border just gives me life!!
I went all Tim Burton on my next card!! I think it reminds me of Beetlejuice and the Nightmare Before Christmas! (the stripey paper is from my stash)!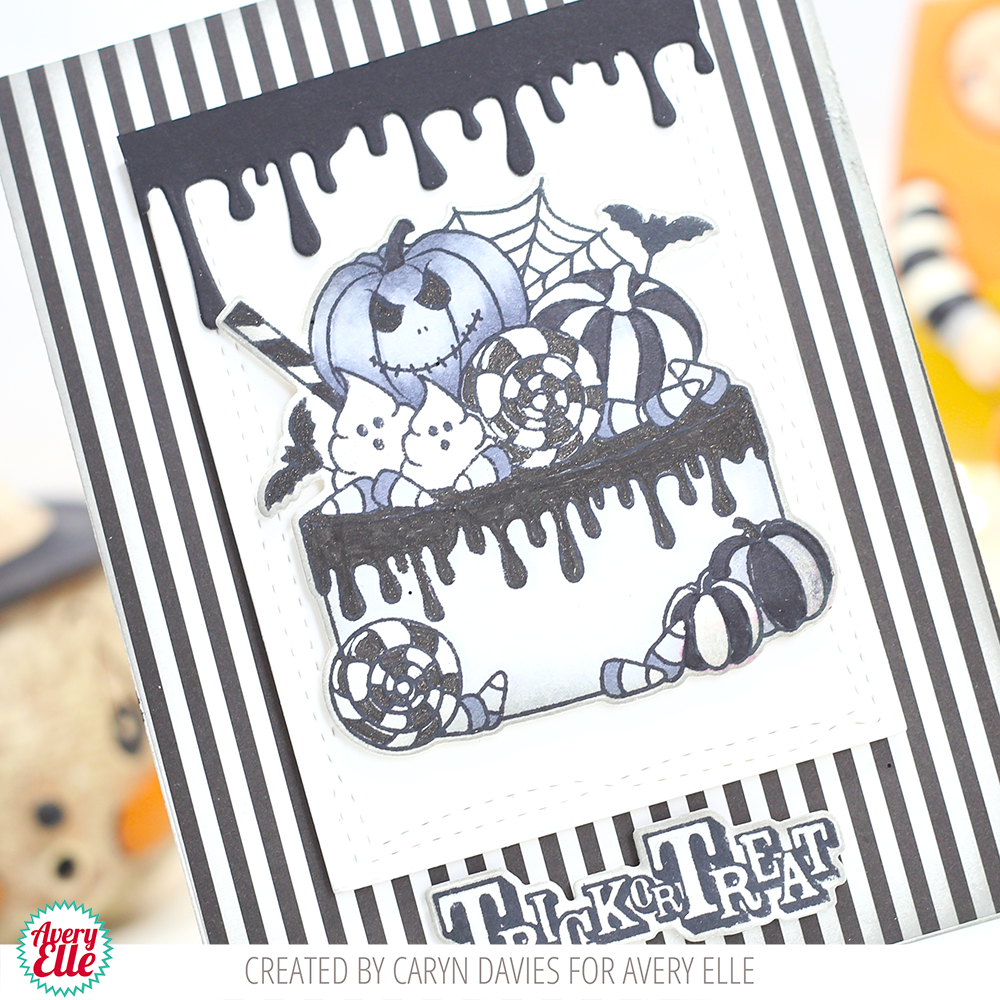 My last card is one I had imagined right back when I was designing these dies! I used various elements from the Witches Brew die set and the sentiemnts from the Wicked Stamp and Die set. Can't wait to play more with these sets!!!
Thanks for hopping along with us. All of the products are available now over at the Avery Elle Stamps store – can't wait to see what you create!!
Here's the full blog hop list …
Avery Elle
Caryn Davies
Heather Campbell
Yainea
Melania Deasy
Amy Kolling
Ashley Marcu
Elena Roussakis
SUPPLIES:
Witches Brew Elle-ments
Wicked Clear Stamps
Wicked Elle-ments