Hello and welcome to the Avery Elle Winter 2023 new release blog hop.
I am THRILLED to be introducing a new stamp and die collection that I created for this release called CHAR-CUTE-RIE! I had so much fun designing this set and can't wait to share what I did with it.
The dies in this set include lots of little items you'd find on a sweet or savoury charcuterie board. I have hosted and been been to a few "bring a board" parties which are all the trend at the moment so if you're planning one then this set is just the one for you!
First up is a card with a tasty platter of savoury goodies! I wanted most of them to have some dimension to them so I added some white card to a sheet of double sided adhesive foam and die cut each item. I then coloured them individually with Copic markers. I didn't add foam to the cheese slices to keep them thinner.
I created the board by adding some wood veneer paper I had in my stash to double sided adhesive foam sheets and then die cut using the heart die from the set. I arranged the snacks on the board and when I was happy, removed the backing from the foam and adhered everything in place.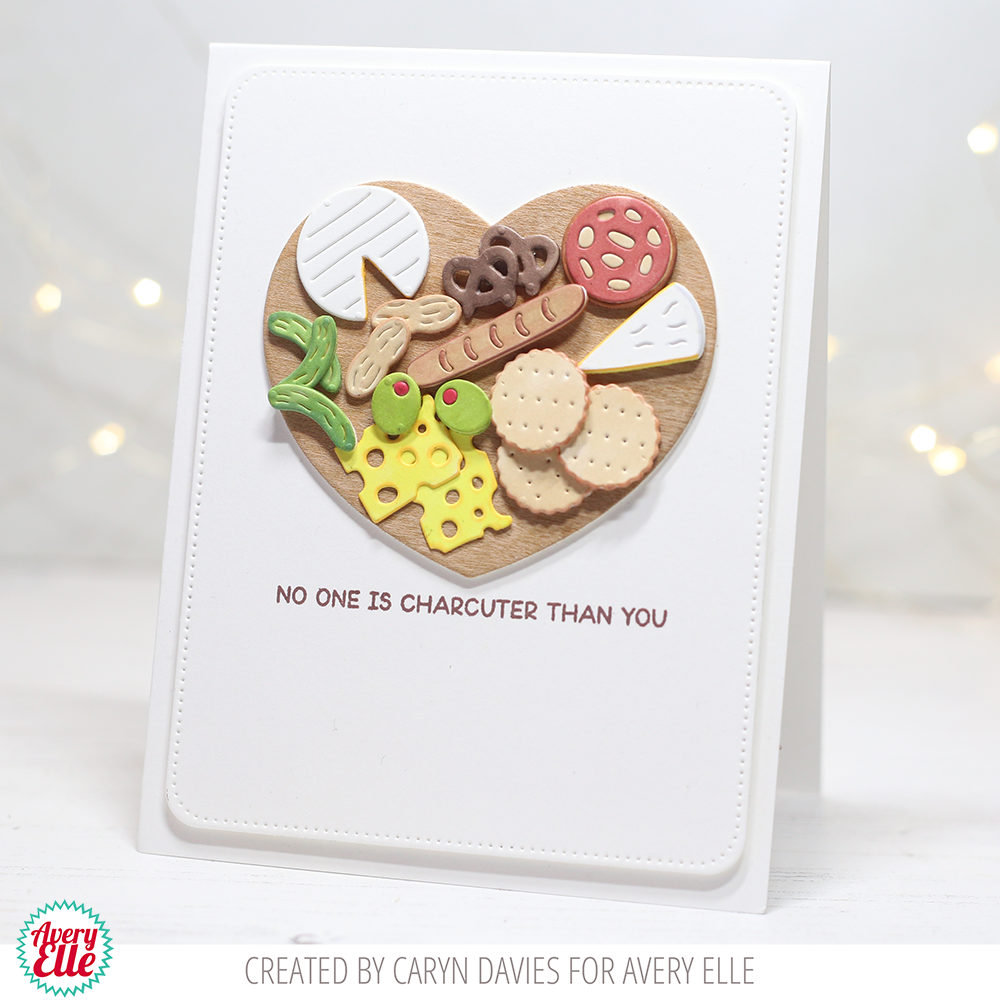 I kept the rest of the card simple by cutting a panel using the Rounded Pierced Rectangle dies and added a punny sentiment in brown ink.
Next up are a couple of the cutest magnets ever! I love how these turned out but now I need to make a ton more because all my kids (all 5 of them) want one
As above I added the stamped and die cut boards to some double sided foam sheets. I then die cut some thin magnetic sheets and adhered them to the stamped die cut boards. As above I die cut everything from foam backed white card and coloured them all using Copics. For the sweet version I added some sugar (Rock Candy Glitter) and glaze (Glossy Accents)to some of the goodies for extra dimension! The crackers on the savoury board and the shortbread biscuits on the sweet board are the same die but with added "sugar"!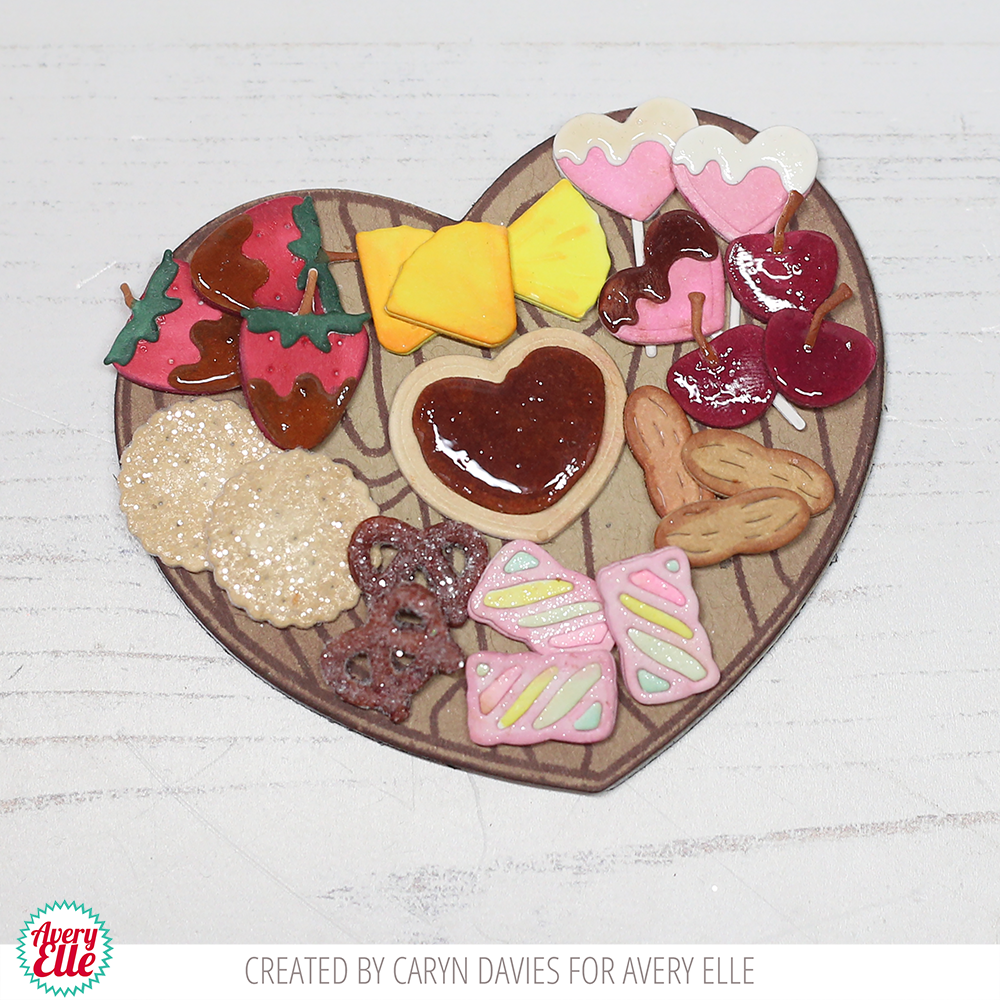 I hope you love these as much as I do!! These would be great little gifts for make sweet tags to gift with a bottle of wine or foodie gifts – theres so much you could do!
Supplies:
Char-Cute-Rie Clear Stamps
Char-Cute-Rie Elle-ments
Pierced Rounded Frames Elle-ments
The next stop on the hop is Heather Campbell but if you want to head back to the start, then here's the full line up!
Avery Elle
Caryn Davies
Heather Campbell
Yainea
Melania Deasy
Amy Kolling 
Ashley Marcu