Hello!  Today is the (slightly delayed) start of the May release sneaky peaks over at Clearly Besotted Stamps.  And although we may have made you wait a few days longer this month – I think you're going to agree that it's worth the wait!
Today I'm featuring my personal favourite of this month's sets – Love Blossoms.  I love the oriental feel of this design and the three-step options for the blossoms too.  I've got two cards which are a variation of each other really.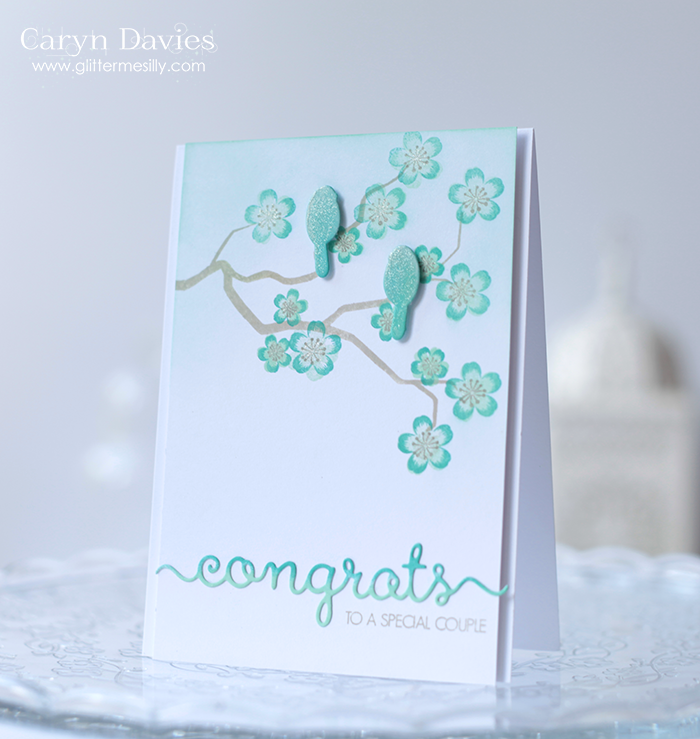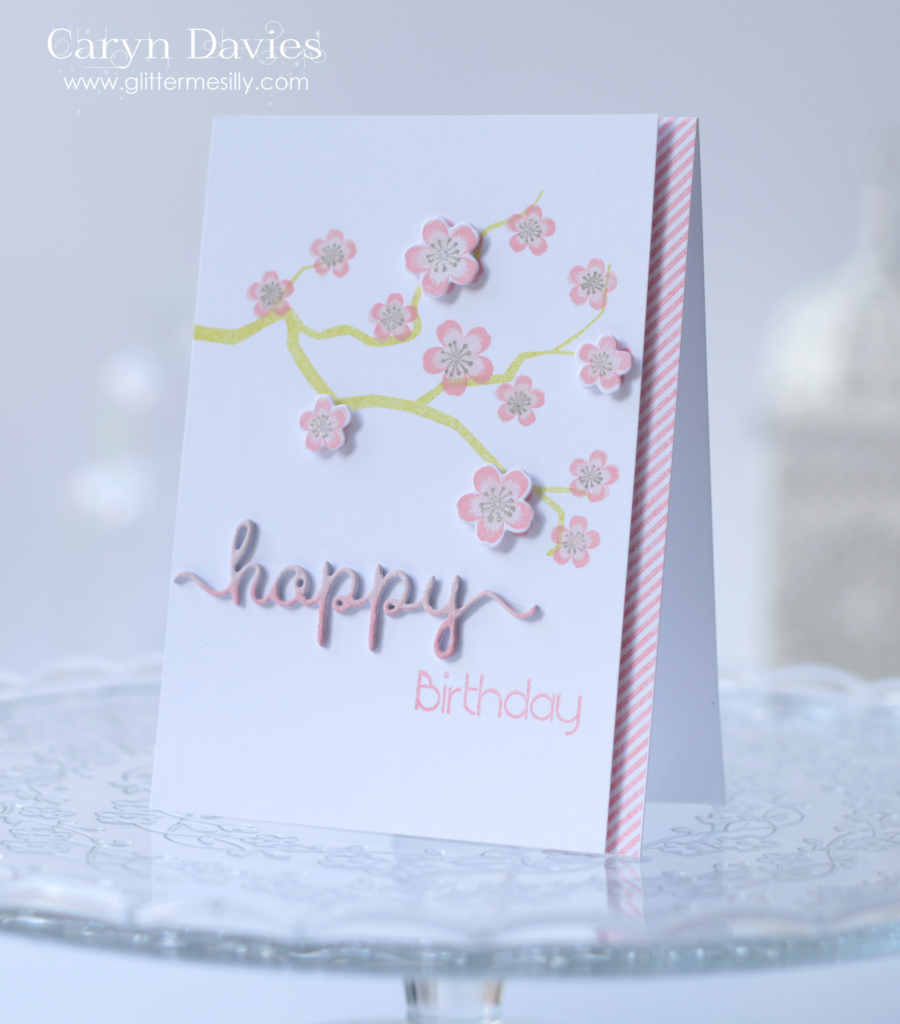 I've used a few other CBS sets here too (see the diagonal stripes peeking out??).
You can see more stunning designs from my gorgeous teamies (link over on Steph's blog) and the wonderful Mayuri who is guesting along with us this month – yay!!